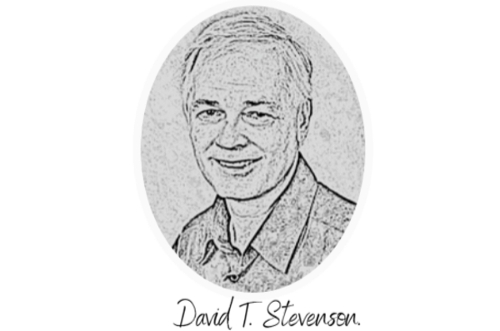 Cancel Culture Effort Misfires
The big picture is that the oil industry is investing billions in offshore wind, and CRI opposes their projects.
By David T. Stevenson, Director
Center for Energy & Environmental Policy
March 15, 2023
When free market policy arguments are winning, progressives need to tag someone for a "cancel culture" effort. Currently, on the issue of offshore wind, "it's me," Dave Stevenson. The "meme" is that I am the oil industry's evil tool trying to kill the President's dream of planet-saving offshore wind turbines. This is simply false and not true.
The premise that the oil industry is fighting offshore wind couldn't be further from the truth. For instance, the largest wind developer, "Ørsted," a Danish company, made its money drilling for oil in the North Sea.
Additionally, listed below are "big" oil companies that have a vested interest in offshore wind development:
British Petroleum

is part owner of two New York proposed wind projects, Empire Wind and Beacon Wind.

Shell Oil

is a partner in a New Jersey proposed project Atlantic Shores.

Exxon

has invested money in developing floating offshore wind platforms.
The big picture is that the oil industry is investing billions in offshore wind, and the Caesar Rodney Institute (CRI) opposes their projects.
CRI investigates a wide range of energy topics.
CRI receives donations from donors who agree with our policy recommendations, including about 1% of our total donations from the oil industry. These donations do not influence CRI's fact-based, well-researched policy conclusions.
Over the last few years, I have spent a lot of time on offshore wind research. Fortunately, donations from thousands of individuals have been the "sole source" of funding for this research.
Below are highlights of my accomplishments validating how committed I am to conservation principles:
I assisted in developing the solar PV modules that are being widely used today.
I demonstrated to the Home Builders' Association that the Gold Level building standards could work by building a house to the Beta version of the Green building standards showing a 1.5% higher construction cost yielding a 30% lower utility cost.
I co-founded Delaware's Green Building Council.
I supported Delaware's Energy Efficiency Act.
I supported the 2021 legislation to reform the Community Solar Law that may lead to tripling solar in Delaware over the next year (270 MWs in queue for zoning approval).
I am promoting carbon dioxide capture at existing power plants.
I am promoting advanced nuclear power plants fueled by reprocessed fuel rods to eliminate nuclear waste.
The question being addressed is, "offshore wind a good idea?"
The answer is a resounding NO! Research shows that offshore wind is one of the most expensive ways to reduce carbon dioxide emissions.
US Energy Information Agency estimates that offshore wind is three and half times the electric cost of onshore wind, solar, or low-emitting natural gas power plants.
According to the US Energy Information Agency, with 29% of Americans struggling to pay electric bills, continuing to have access to affordable, reliable energy is critical to human flourishing. That is even more important for the 3 billion global citizens who could be lifted from poverty with access to affordable, reliable energy.
The Bureau of Ocean Energy Management (BOEM) is responsible for evaluating offshore wind projects for approval by issuing Environmental Impact Statements.
BOEM has found numerous major negative impacts in project after project. Examples include:
The critically endangered North Atlantic right whale could become extinct, and other sea life will likely be harmed.

Commercial fishing vessels will abandon the project areas totaling (an area larger than the state of Connecticut), adding cost and possibly reducing seafood availability.

Vessel collisions will likely increase while Coast Guard Search & Rescue missions will take longer, leading to human deaths.

Turbines

would change ocean views from natural and undeveloped to developed and would be an unavoidable presence in views from the coastline dominating the view, likely leading to lost tourism jobs and lower property values.

Several scientific studies, including determining annual seafood "take" limits will not be able to be completed.
So, YES, I am proud to be part of the opposition to building offshore wind because I am in favor of lower costs and would like more environmentally friendly options.
This is why I formed the American Coalition for Ocean Protection (ACOP) and the Ocean Environment Legal Defense Fund. ACOP is an informal coalition that allows members to easily share information with each other and the public.
Coalition members independently determine priorities, objectives, and actions. You can learn more about ACOP and join us in fighting for sensible energy policy by visiting the website: www.oceanlegaldefense.org.